Things small businesses
should do in 2013 - Part 1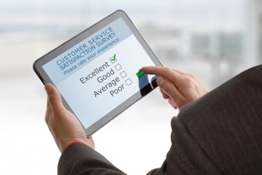 Written by Kevin Plankey On the Mon, 05/20/2013 - 10:02 | Small Business Marketing | 0 Comments

I've compared online consumers to needy children in the past, but now I'm not so sure if that's an apt comparison.

Web shoppers are more like teenagers. They have next-to-no patience, especially if you're their parent, and they don't seem to possess the ability to be rational no matter how much you try to reason with them.

Unfortunately, punishing your customers isn't an option like it is with your teenage son or daughter. If you want to continue making money going forward, you will simply have to meet the needs of online consumers.

That means finding a way to create a seamless shopping experience, something that nearly 90 percent of respondents to a recent survey said they have come to expect.

In many cases I have found a significant gap between consumer expectations and reality, but I believe seamlessness is achievable. They require a presence at every stage of the customer journey to deliver a consistently personalized, on-brand experience from discovery through research, purchase, fulfillment and beyond to product maintenance or returns.

It's easier than you think

This may sound like a "tall order," particularly if you're a small business professional. But with the right adjustments and, in some cases, investment, you will be amazed at how much better you're able to handle the needs of your teenagers - uh, customers.

Here are three things you should consider:

1. Upgrading your phone system.

Even with all these incredible innovations coming to form, voice is still the most commonly used channel for customer service. It's also the medium that organizations are finding the most success with.

Yet despite claiming the No. 1 ranking, the report revealed that voice only achieves a 69 percent satisfaction rate. That leaves a lot of room for improvement.

This is why upgrading your phone system makes a lot of sense. A recent blog post highlighted the advantages of an optimized phone system, including for smaller firms.

For example, some of the newer phone systems include auto attendants - or "an automated voice operator" - that "make a small business seem larger" than it actually is. This will help you close the customer service gap with bigger companies, which will eventually translate into more money down the road.

2. Taking advantage of auto responders in email.

I can't emphasize this point enough.

The biggest difference between online and personal customer service exchanges is the virtual curtain that exists between the consumer and business representatives, as web shoppers don't get to see or hear who is helping them. Therefore, you should offer reassurance at every step of the way that their situation is being taken care of.

When it comes to email, I'm amazed at how many companies don't use tools to send automatic responses. It doesn't have to be complicated either - just a short note to let customers know their message was received, and assistance is on the way. But that quick message could make a big difference.

3. Implement best Twitter practices - now.

The above referenced study found some of the newer mediums, such as Twitter, to have a dismal 56 percent approval rating. Considering how rapidly these channels are gaining popularity, that's simply unacceptable.

Now that customers expect service through the channel of their choice, you can no longer afford to wait to implement best practices on Twitter. You've heard them from me before: respond to every tweet, use the person's name when possible, send private messages for sensitive issues and so on and so forth.

A small budget is not an adequate excuse as to why you're hesitant to provide service across a number of channels. Fortunately, with the right strategies and a few minor investments, you will be making that money back exponentially.